The Cavaliers started the game with an explosive performance, dominating the Rockets in the opening quarter and establishing a commanding 28-14 lead. This strong start set the tone for the rest of the game as the Cavaliers held onto their advantage. Despite Houston's attempt to counter in the second quarter with a score of 30-23, the Cavaliers pulled away decisively in the third quarter, outscoring their opponents 28-15. This impressive display created a significant gap, making it challenging for Houston to recover from the deficit. Ultimately, the Cavaliers emerged victorious with a resounding 99-78 win over the Houston Rockets in the NBA 2K24 Summer League held at the Thomas & Mack Center in Las Vegas. Their triumph not only showcased their talent and potential but also ignited excitement among fans and collectors worldwide. In this blog post, we will delve into the tournament's highlights and explore the allure of NBA championship ring replicas for avid basketball enthusiasts.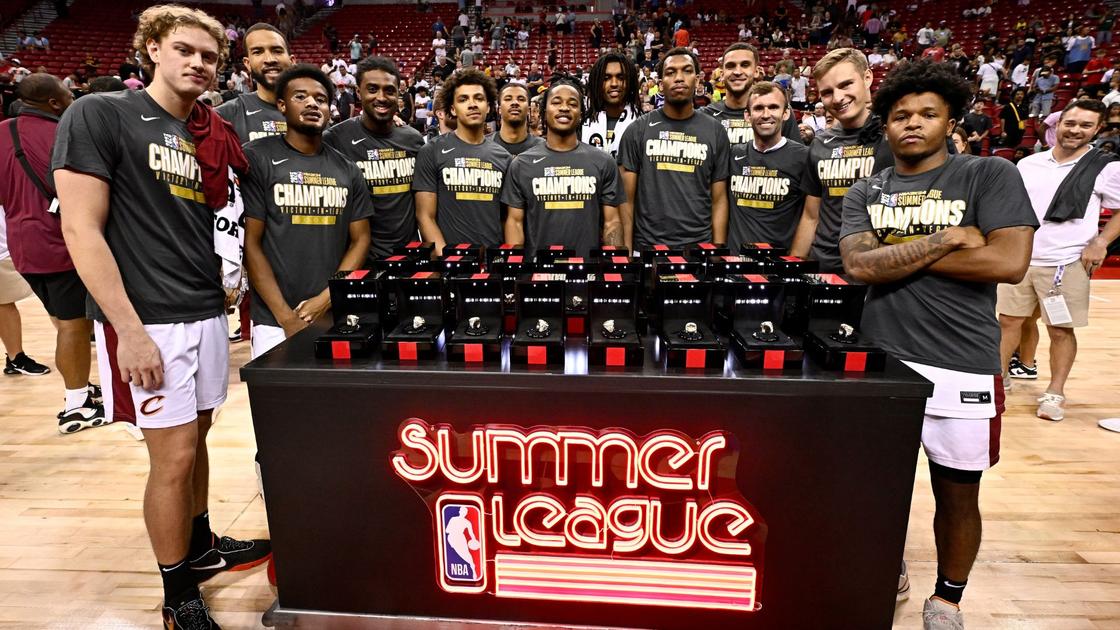 The Cavs' Road to Glory
The Cleveland Cavaliers showcased their prowess and resilience throughout the NBA 2K24 Summer League, defying expectations and securing their path to the championship. With skillful plays, strategic teamwork, and a hunger for victory, they dominated their opponents, leaving an indelible mark on the tournament.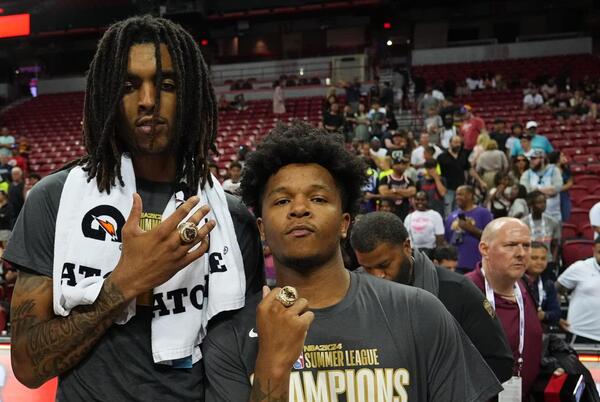 The Symbol of Greatness - NBA Championship Rings
NBA championship rings hold a special place in the hearts of players and fans alike. These iconic pieces of jewelry symbolize the pinnacle of basketball achievement, commemorating the team's triumph in the highly competitive league. We explore the history and significance of NBA championship rings, highlighting their role in immortalizing moments of glory.
The Craze for NBA Championship Ring Replicas
The allure of owning an NBA championship ring has extended beyond players and coaches. Fans and collectors now seek the opportunity to possess their very own piece of basketball history through replica rings. We delve into the growing market for NBA championship ring replicas, examining the meticulous craftsmanship and attention to detail that goes into recreating these coveted symbols of success.
Custom Championship Rings - The Ultimate Expression of Fandom
For those seeking a more personalized touch, custom championship rings offer a unique way to showcase their loyalty and admiration for their favorite teams. We explore the world of custom championship rings, where fans have the opportunity to design and create their own one-of-a-kind pieces, incorporating team logos, player names, and memorable moments that hold significant meaning.
The Cleveland Cavaliers victory in the NBA 2K24 Summer League has ignited a renewed passion for NBA championship ring replicas and custom championship rings. As fans and collectors yearn to capture a piece of the basketball glory, the allure of owning a symbol of greatness becomes undeniable. Whether through replicas or personalized designs, these rings serve as timeless reminders of remarkable achievements and profound fandom. So, embrace the excitement, indulge in the pursuit, and let the journey to owning an NBA championship ring replica or custom championship ring begin.